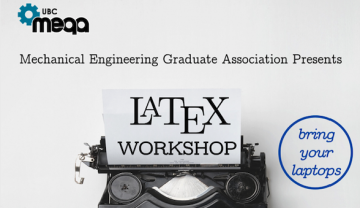 By Athena Liu on March 9, 2020
Update: Due to the COVID-19 situation, this event is now taking place on Wednesday July 22, 1-3:30 pm. If you registered for the old event, please RSVP again for the new event. The Zoom link will be sent out to registered participants one day before the workshop. We have invited Dr. Graham Hendra to give […]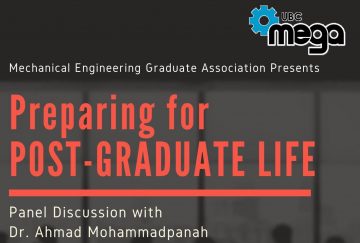 By Athena Liu on November 14, 2019
Hi MEGAers, We are glad to have our next Panel Discussion about " Preparing for Post-Graduation life" with Dr. Ahmad Mohammadpanah.   Please join us at CEME 2202 on Tuesday (Nov 19th) at 4:30 pm. Light dinner will be served. Please RSVP in the link below: https://forms.gle/Bk4NR1bhKk1aQZLW6 Event details: Ahmad Mohmmadpanha (PhD. P.Eng.) is UBC […]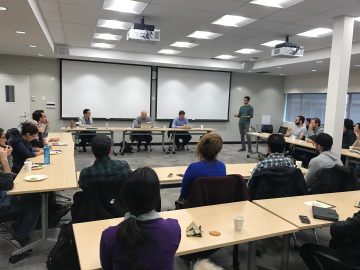 By Somesh Bhatia on February 8, 2018
MEGA Academic night held on Feb 26 was the first time MEGA organized an event related to career in academia. We would like to thank Dr. Boris Stoeber, Dr. Gwynn Elfring, and Dr. Mauricio Ponga for agreeing to attend the session and answering the questions asked by the students. The event had 35 attendees and […]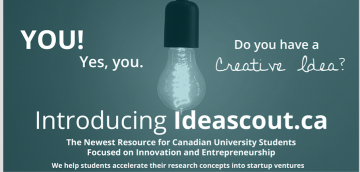 By Tina Zhu on February 8, 2017
Ideascout.ca has connected with MEGA to spread out the words to prospective students. Ideascout.ca works directly with the student and professor to provide private seed funding, Mitacs matching, advisors and business partners to coach an inventor in entrepreneurship, oversee the business development and minimum viable product testing, and link your startup to sales channels for […]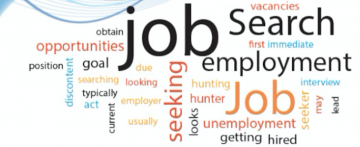 By Tina Zhu on January 30, 2017
MEGA is holding a Q&A Panel on February 16 (Thursday), 2017 from 17:30 to 19:30. You will have the opportunity to talk directly to reputable companies' representatives, ask questions about job opportunities after your graduation, and meet other mechanical engineering graduate students. The space is limited so please RSVP at http://goo.gl/forms/eU2g8wzd8WQwSUL42 or scan the QR code […]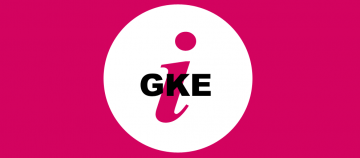 By Tina Zhu on November 27, 2016
Hi There, You are a first-year PhD student and have GKE? Come and join GKE info session to learn more about it. Our grad adviser, Dr. Rogak and some examiners of this year's test will give you some information regarding the exam and you can also ask your questions from them. Please RSVP here: https://goo.gl/forms/XQyB1hbYLGtACyOz1 […]

By Amin Engarnevis on June 7, 2016
MEGA is sponsoring National Instruments LabVIEW Boot Camp at UBC this summer from June 14-17. What is LabVIEW Boot Camp? LabVIEW Boot Camp is a free on-campus training course designed for educators, researchers, and graduate students. This four-day hands-on course introduces attendees to graphical programming with LabVIEW. At the end of the course, all attendees […]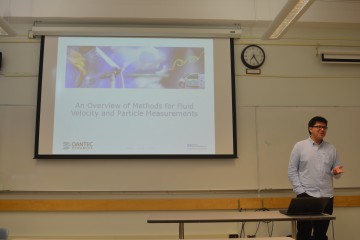 By Hoda Ahmadi on November 7, 2015
MEGA invited Kai Xiang, the Fluids Applications Engineer of ‪Dantec‬,  to give us a short talk on the new technologies that Dantec offers on fluid visualizations and also answer the technical questions  about experiments. It was held on Monday September 28th at 12:30.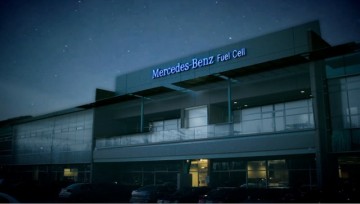 By Hoda Ahmadi on June 16, 2015
On March 23rd MEGA organized a one-day filed trip to Mercedes-Benz Canada Fuel Cell Division at Burnaby. The visit was for the students who were participating in the Mechanical Engineering advanced Fuel Cell course . During the visit, students became familiar with one of the most advanced fuel cell production line exists.

By mazi on January 27, 2015
Three Minute Thesis is a research communication competition. Mechanical engineering is participating in the CHBE and MECH Multi-Departmental Heat prior to the G+PS competition in March. Have you ever thought about preparing yourself for job interviews? Have you ever felt stuck trying to give an elevator pitch about your thesis? 3MT is one way of preparing talking […]